RIVER STONE GIVES A NATURAL LOOK TO YOUR FIRE PIT!
These river stones are made to look like real river rocks yet will remain intact even with intense heat.
River rocks are designed to accompany our popular Crossfire Burner kits and your specific fire pit opening.
Each quantity comes with 16 stones and may be configured however you like and typically used in conjunction with lava rock.
*Lava rock is not included in this package.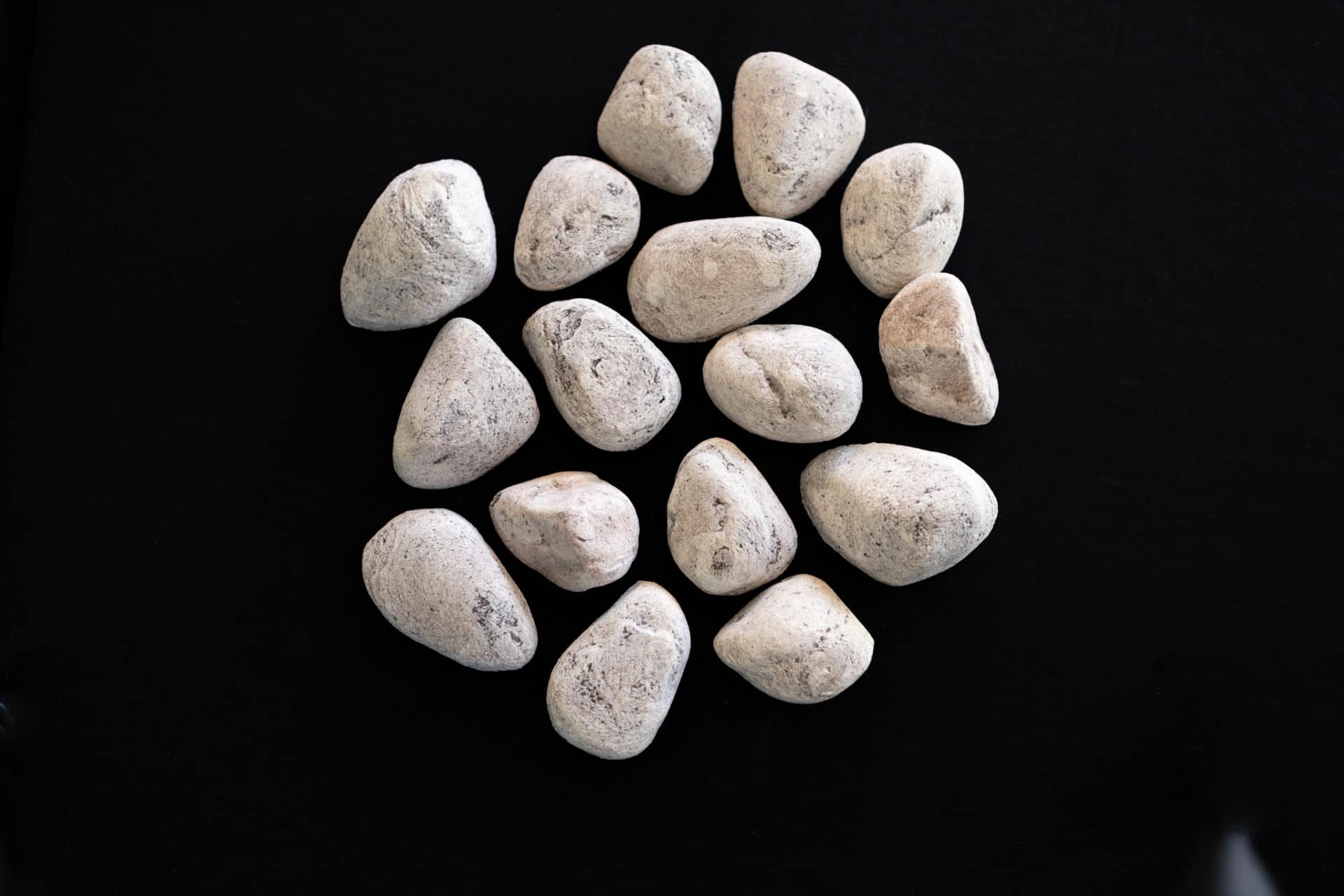 Available Colors

Sand / Dark Gray / Black / Gray / Moss / Rust

Quantity

Each package comes with 16 ceramic fiber river stones. 16 stone set covers approximately about 10" x 10" area.  Each stone is about about 2-2.5" in size.
FREQUENTLY ASKED QUESTIONS
Watch this video to learn how to calculate the right amount of lava rock you need.
Or just head up straight to our lava rock calculator
It all depends on the heat retention you want to get and how much your care about your logs looking like wood. Watch this video to learn more about the effect that steel logs can create!
Watch this video for more!