Welcome to Montana Fire Pits
We exist to help bring people together around a fire. Not just any fire… the BEST fire.
Beautiful Fire Media
Rocks, logs, glass & more
Complete | Custom | Components for Pro Partners
It's Time to WOW Your Clients...
The design/build community is creative, robust and highly skilled. Our founder, Jonathan Howie, has built his career in design, construction and architecture and is still as fascinated by all aspects of it since the day he started.
At Montana Fire Pits, we set out to be the go-to resource for trade professionals of all kinds. We strive to deliver to your clients the most incredible gas fire pits and tables available on the market today. Whether your next project is residential or commercial, let Montana Fire Pits be your source of knowledge and fire. Expect incredible.
Industry Leading Knowledge 
Great experience, easy to use website. Product came as described. Love the videos on YouTube.
"High quality components that produce an awesome fire!! I am sure we will enjoy this addition to our patio for a lifetime. Great information on the website and easy to get answers on the phone if you need it. Highly recommend Montana Fire Pits!"
"Great company with a great product. They shipped fast and were willing to work out the details with me over the phone. I'd highly recommend Montana Fire Pits to anyone looking to build a gas pit."
...the best quality, though, about Montana Fire Pits is their customer service. Our family are customers for life after how well we were taken care of by Montana Fire Pits.
We at Montana Fire Pits are a passionate group of people. Each member of our small team has the desire to bring excellence into everything we do. And what is it that we do? It's simple; we provide the best outdoor propane and natural gas fire pits in North America.
Fire pits, features, and tables have grown in scale and popularity over the past decade. We saw the need for high-end, American made custom steel tables that stand out amongst the flurry of options, and so we jumped at the opportunity. With our in-house metal fabricating shop and team of talented welders, we can now say that our mission is being accomplished. When you order a
Venture Series
fire table, you're getting a unique, Montana-made piece of fire art that can only be found at Montana Fire Pits! Go ahead and raise your expectations.
We at Montana Fire Pits have partnered with some pretty incredible artists of fire. GFRC, or glass fiber reinforced concrete, is a viable and elegant material for
Complete Fire Systems
. Our GFRC partners are creating awe-inspiring concrete fire tables, all right here in the U.S.
Fire Pit Media
is the icing on the cake, and we have sought after the most beautiful and high-quality fire media in the industry. Need
Fire Pit Accessories and Parts
? We know what you need to keep it simple, yet do it right the first time. From fire pit covers, to ignition systems, and everything in between, we've got you covered.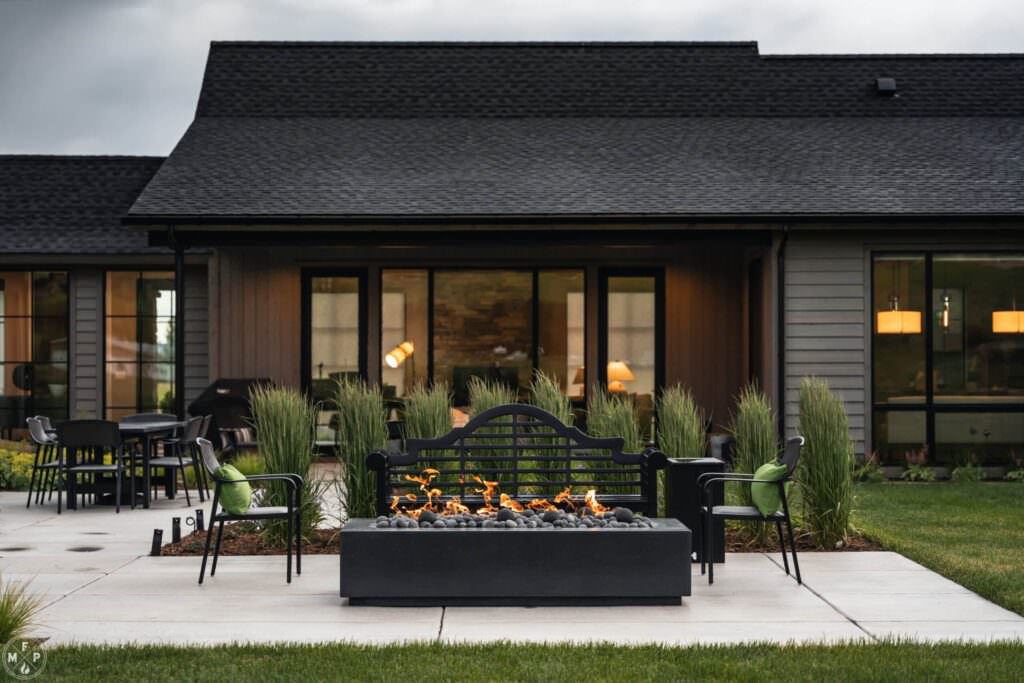 At the heart of every fire we provide is the burner system. What is the best fire pit burner you might ask? We can say, without a doubt and with the utmost confidence, it is the Crossfire® Brass Burner System by Warming Trends. Montana Fire Pits is proud to be an authorized dealer of Warming Trends, and we include the Crossfire burner in every fire table we sell. Taller, hotter, brighter, more fuel-efficient flames. In fact, you can expect AT LEAST twice the flame and heat output as a conventional stainless steel burner, with the same amount of fuel consumption. Now that's something to get heated up about.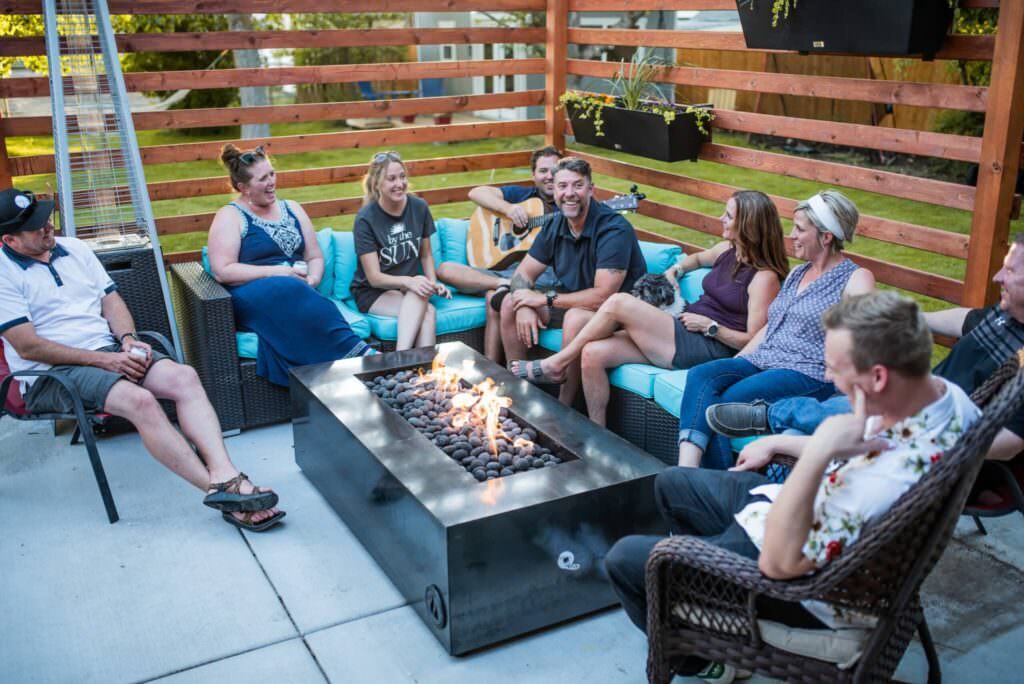 Montana Fire Pits is known around the country as being the go-to resource for knowledge and expertise. Whether you're a homeowner, a contractor, or a designer, you can learn something from our experience. From complete systems, to DIY, to commercial and custom and beyond, we've been there and we want to help you figure it out. Our Answers page is packed full of knowledge and it is free for the taking. You'll thank us later.
and receive an instant discount code!