WaterStop Crossfire Burners
Crossfire by Warming Trends
The WATERSTOP is a patent-pending fitting that protects valve systems from water and debris while delivering outstanding flame performance. This new fitting also keeps the gas supply line dry and continues to allow the CROSSFIRE® brass burner to self-purge any water in the manifold.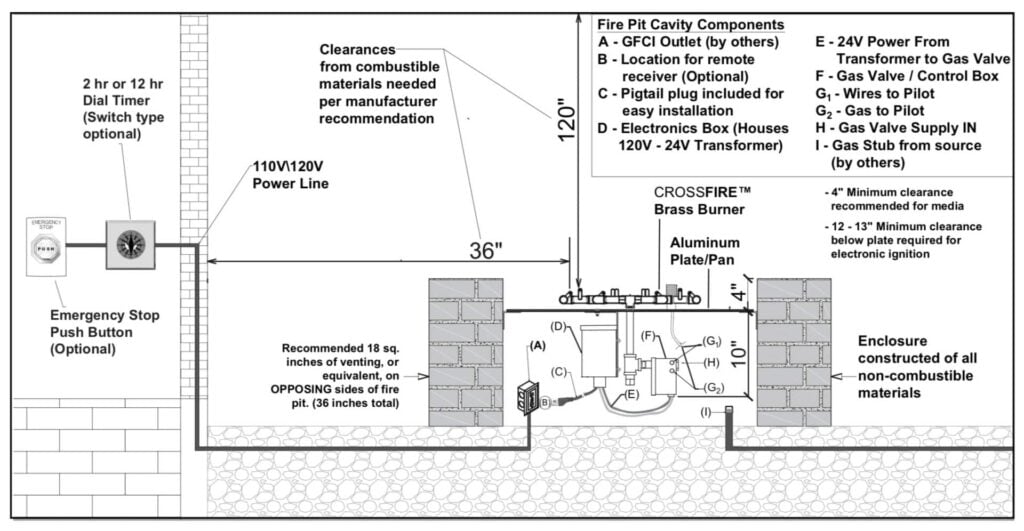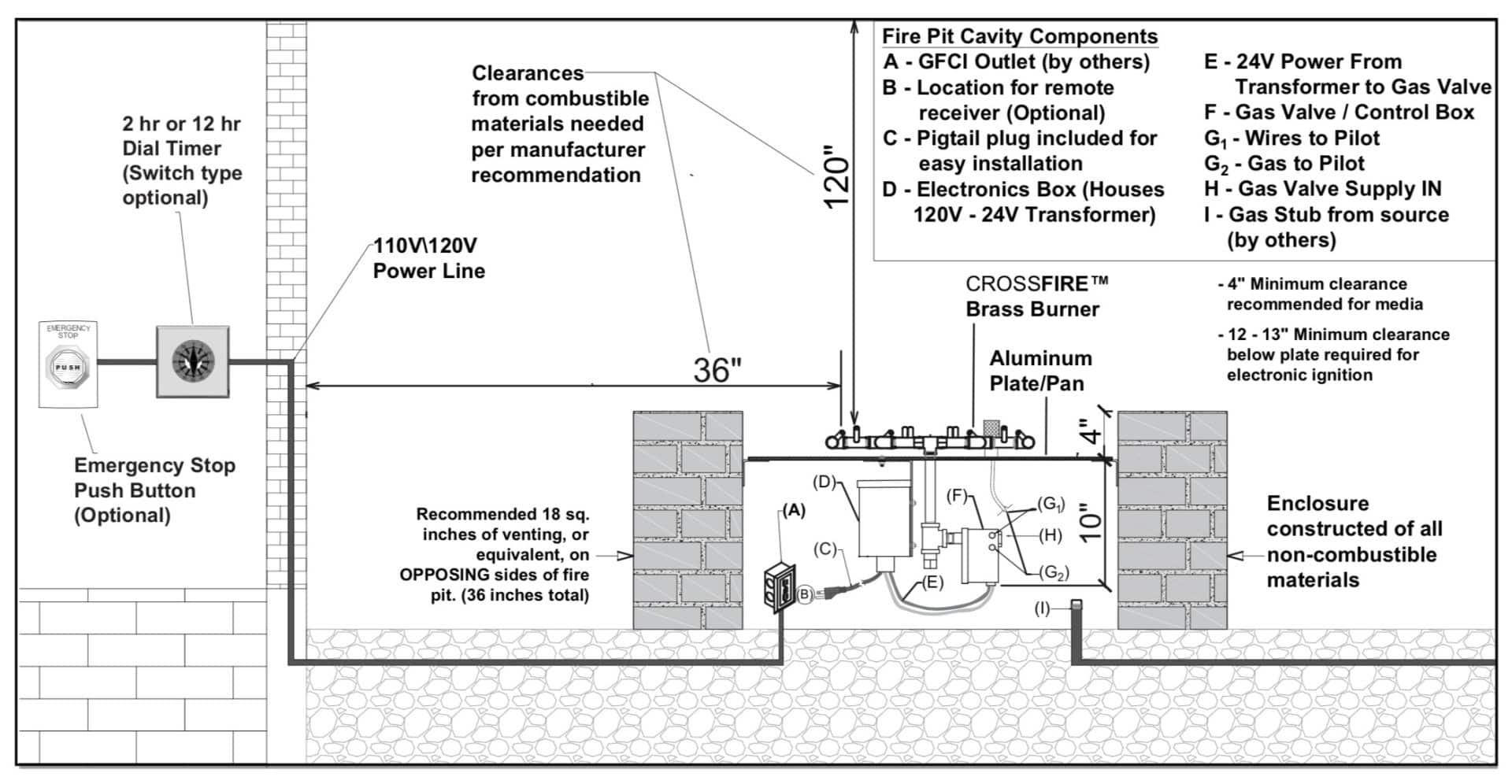 SHOP GAS FIRE PIT BURNERS
Fire pit burners are complicated pieces of equipment, yet essential to your fire pit. If you're not a professional or, at the very least, familiar with gas-fired devices and their burner assemblies, you may be at a loss when trying to figure out what burner is best for your individual situation. While you always have the option of hiring a professional to install your own gas fire pit burner, a little know-how can become a cost-saving option.
Gas fire pit burners come in various shapes and sizes, including rings, octagons, linear styles, "H" and "tree" styles, and more. Some offer double and triple burner rings, which create more flames in your fire pit while minimizing the need for more floor space. Burners feature heat- and rust-resistant metals, such as stainless steel or aluminum, with brass fast becoming the go-to option in terms of durability, longevity, and lifetime cost. Montana Fire Pits is an authorized dealer of the best burner in the industry; the Crossfire Brass burner System by Warming Trends.