The Quaking Aspen ceramic logs are cast from real logs found in nature and then hand painted to bring to life the natural beauty. The name Quaking Aspen comes from the appearance of the Aspen tree when the wind is blowing. The leaves of the tree are attached to the branches with a long petiole; this allows even the faintest of breezes to cause the leaves to flutter. The fluttering effect gives the appearance that the Aspen is "Quaking" or "Trembling" hence the name Quaking Aspen. The detail in the casting and painting by our craftsman are second none.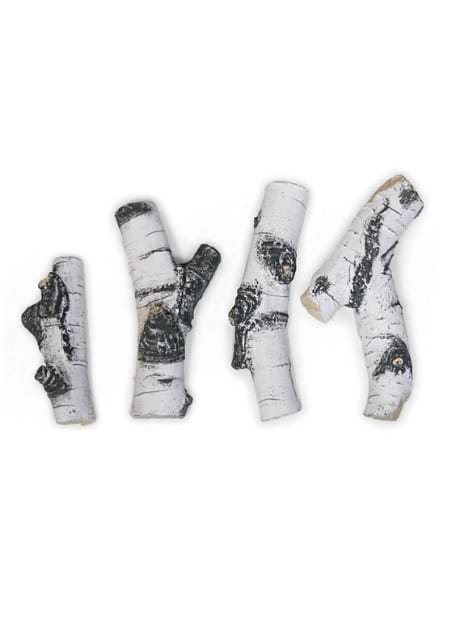 Quantity

9 logs / 16 logs / 31 logs

Available Sizes

18-28″ log sets (ranging from 9″-18″ in size)

29-39″ log sets (ranging from 9″-20″ in size)

40-50″ log sets (ranging from 9″-25″ in size)
FREQUENTLY ASKED QUESTIONS
It all depends on the heat retention you want to get and how much you care about your logs looking like wood. Watch this video to learn more about the effect that steel logs can create!