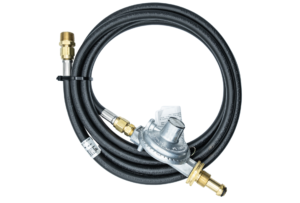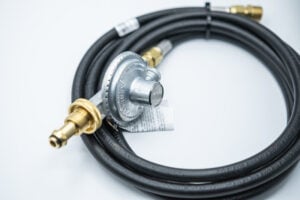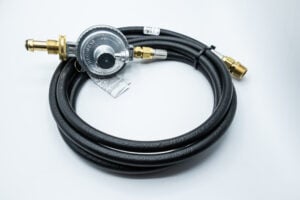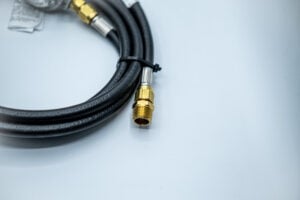 LPRH 200k- Liquid Propane Regulator with 10′ Hose for use up to 200k BTU
LPRH 200k- Liquid Propane Regulator with 10′ Hose for use up to 200k BTU
Liquid Propane Regulator mounted on 5/16″ 10′ Hose with handwheel quick connect. For use up to 200K BTUs with a propane tank.
Quick connect end connects to the tank
Other end connects to the key valve or directly to the burner
Comes with 1/2″ male adapter
Additional fittings may be required to connect to a key valve and can be found at a local hardware store
We have you covered. Expert advice comes standard.