These steel logs are the HOTTEST fire media you could possibly put in your fire pit.
Do not touch the logs for at least 1 hour after burning
Do not cover the logs with any combustible materials for at least 1 hour after burning
Before you burn, make sure each log is laying securely
Keep logs at least 6″ from the top of your fire pit. Materials such as concrete or granite may scorch if you burn your logs on high for over 20 minutes. Turn the fire down to avoid overheating.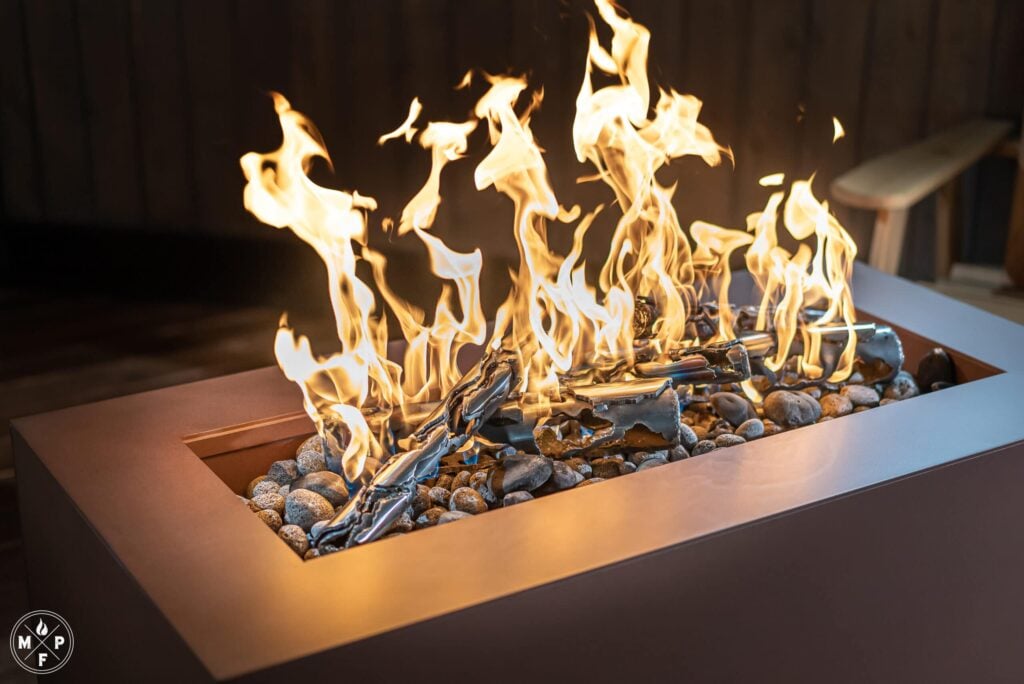 The Ponderosa Steel logs are like nothing you've ever seen before. Each log is created individually by our steel artist; not one log looks the same. You are not purchasing a manufactured, assembly-line product; you are purchasing a one-of-a-kind piece of art. We take pride in providing the best looking, best functioning, best heat-radiating steel logs on the market today. The character and appearance of the logs progress from silver metallic, to an industrial blacked look, and eventually to a rustic patina.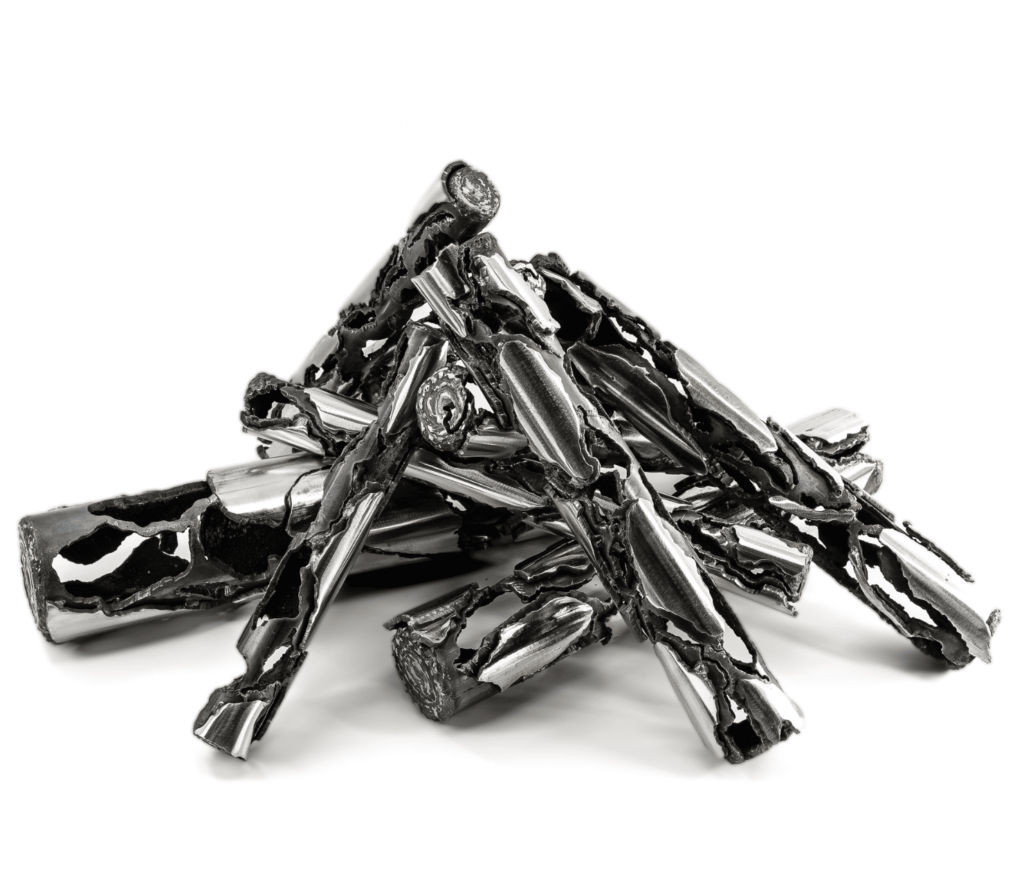 When you first receive the logs, they will have a polished metallic appearance.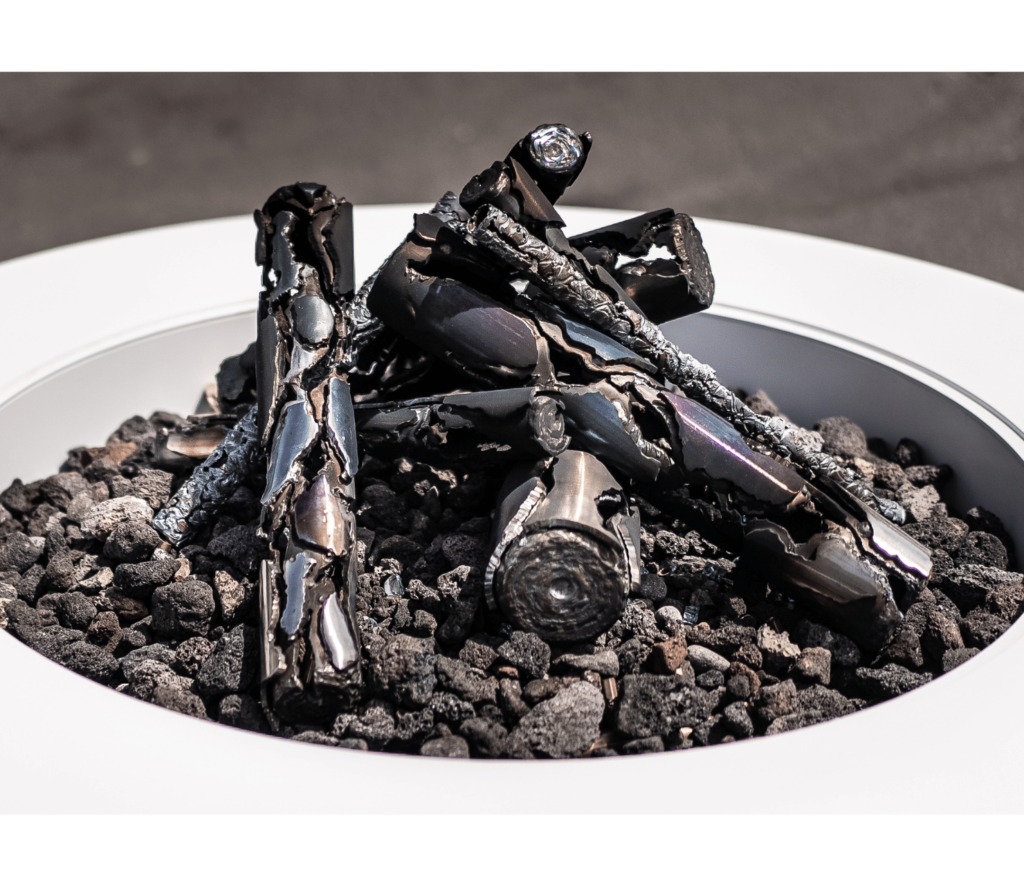 After a few times in the fire, the steel will blacken and some soot will accumulate on the logs. The soot can be washed off if desired.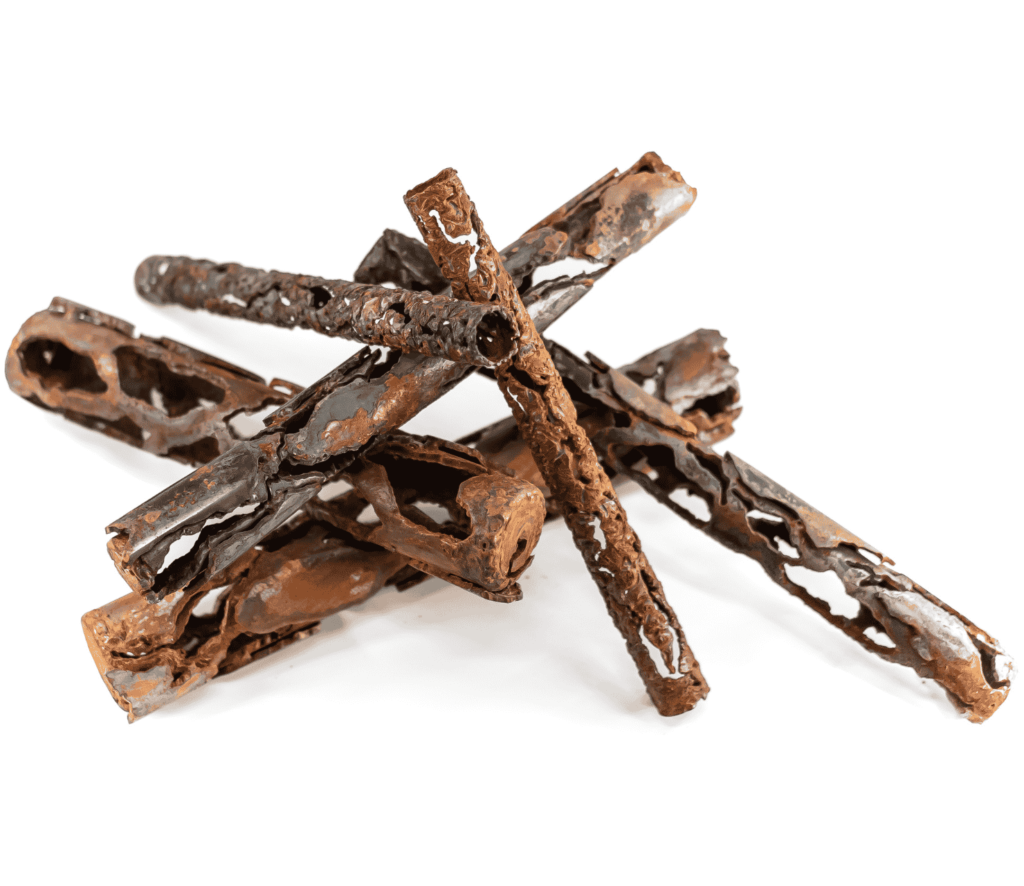 Over the years of being in the rain, the logs will have more of a rustic appearance with a natural patina. The length of this process depends on your climate, but can be sped up by applying a 50/50 mixture of distilled vinegar and peroxide. Add a bit of salt to your mixture, shake until dissolved, and apply to the logs using a spray bottle. Let sit overnight.
A Montana Fire Pits Exclusive