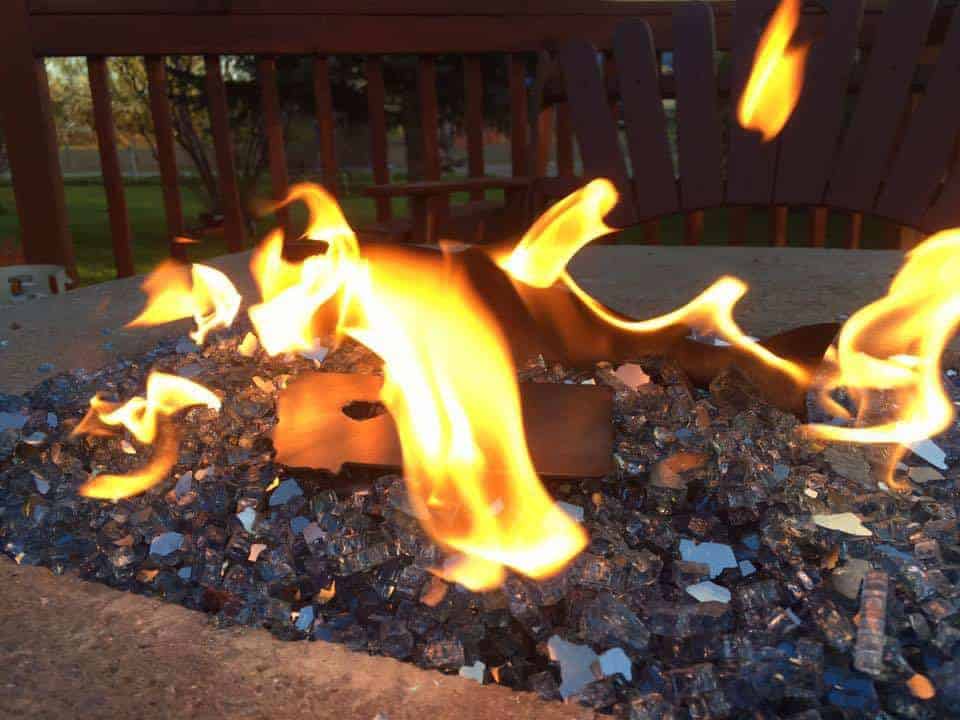 4 Advantages Of Using Fire Glass In Your Gas Fire Pit
Due to its incredible beauty and functionality, fire glass has rapidly been replacing firewood as a flexible and efficient alternative. It can be found lining the bottoms of fireplaces in a variety of upscale establishments such as hotels, fine dining restaurants, and rooftop bars. Often attributed to modern luxury decor, fire glass has become a popular choice for outdoor fire pit embellishment. Designers and homeowners alike are enjoying the low maintenance, eco-friendly benefits of fire glass, as well as its captivating beauty and intrigue. If you are searching for a trendy, budget-friendly update for your outdoor gas fire pit, read on to discover how fire glass can benefit your home.
1. Fire Glass Keeps Your Gas Fire Pit Easy to Clean and Low Maintenance
After relaxing and entertaining company around a cozy fire, the last thing you probably want to do is worry about tidying up. By using fire glass for your gas fire pit, you can skip much of the maintenance process because your fire pit and the areas surrounding it will not show unpleasant signs of use or appear dirty. Unlike traditionally used firewood, fire glass requires very little maintenance and reduces the hassle of cleaning. Burning wood creates a necessity for frequent cleaning as it produces debris from ashes, soot, and splinters.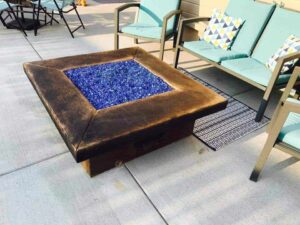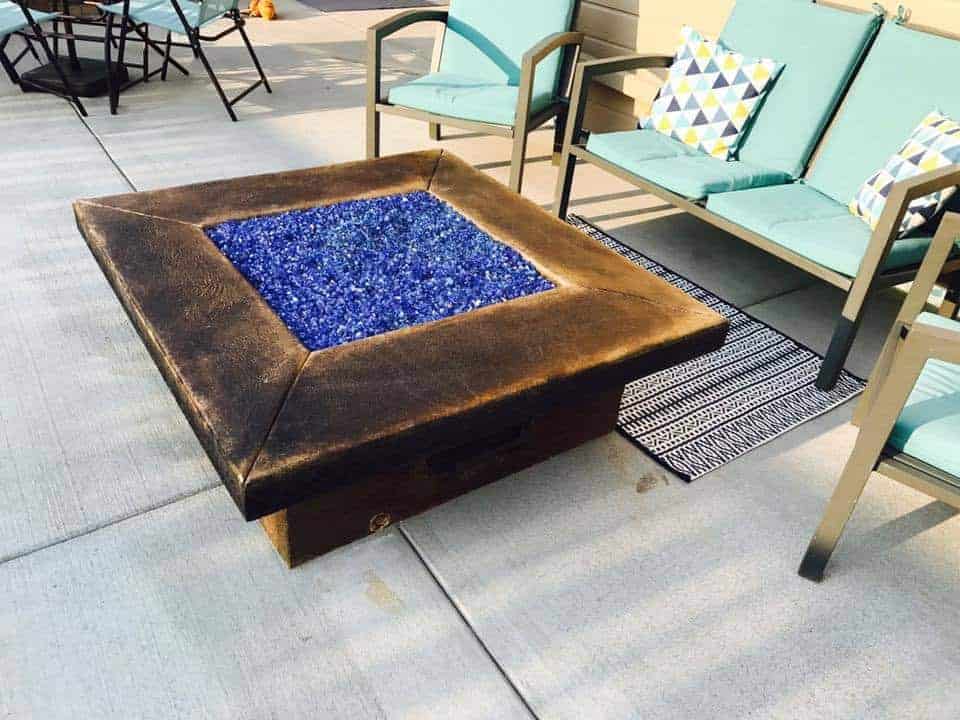 Fire glass can eliminate the need for a fire pit cleaning kit, preventing you from having to spend money on yet another accessory. If your fire glass ever begins to appear dull or dusty, washing it is a simple, easily accomplished task that utilizes ingredients that are most likely already found in your home. To keep your fire glass looking brand new, just wash with a mixture of either dish detergent and water or vinegar in water. The luster and shine will return almost instantly.
2. Gas Fire Pits and Fire Rocks are Efficient and Long-Lasting
Burning wood in your fire pit can require an ongoing, significant investment of both time and money. Collecting your wood can be a tedious, time-consuming venture, and it can quickly become an unpleasant task in colder months. On the other hand, purchasing firewood is a continuous expense that can add up quickly, preventing you from fully enjoying the many pleasures of fire pit ownership. Fire glass is a wonderful alternative for firewood, as it has the ability to last a lifetime.  Although you may decide to purchase more than one type of glass for decorative purposes, it is essentially a quality, one-time investment that will provide long-lasting use.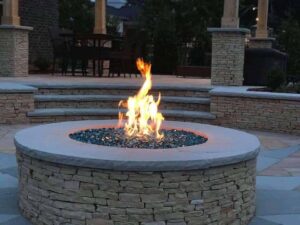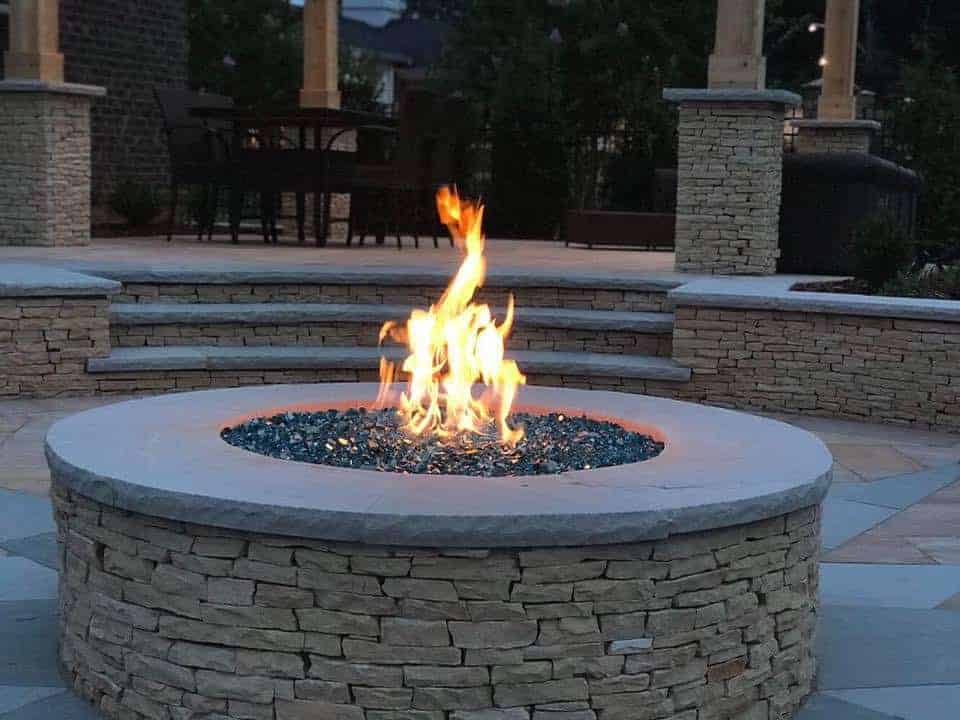 Made from tempered glass, fire glass is designed to withstand extreme temperatures without compromising its appearance or function. It is also quite an efficient material; glass is an excellent conductor of heat with a higher heat rating than both logs and stones. Fire glass can amplify your fire pit's ability to generate heat while using less fuel, meaning better warmth and less spending.  
3. Gas Fire Pits and Fire Glass are Safer for your Health and the Environment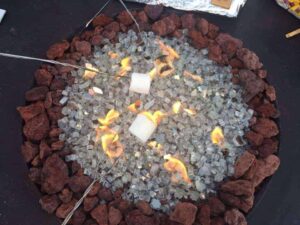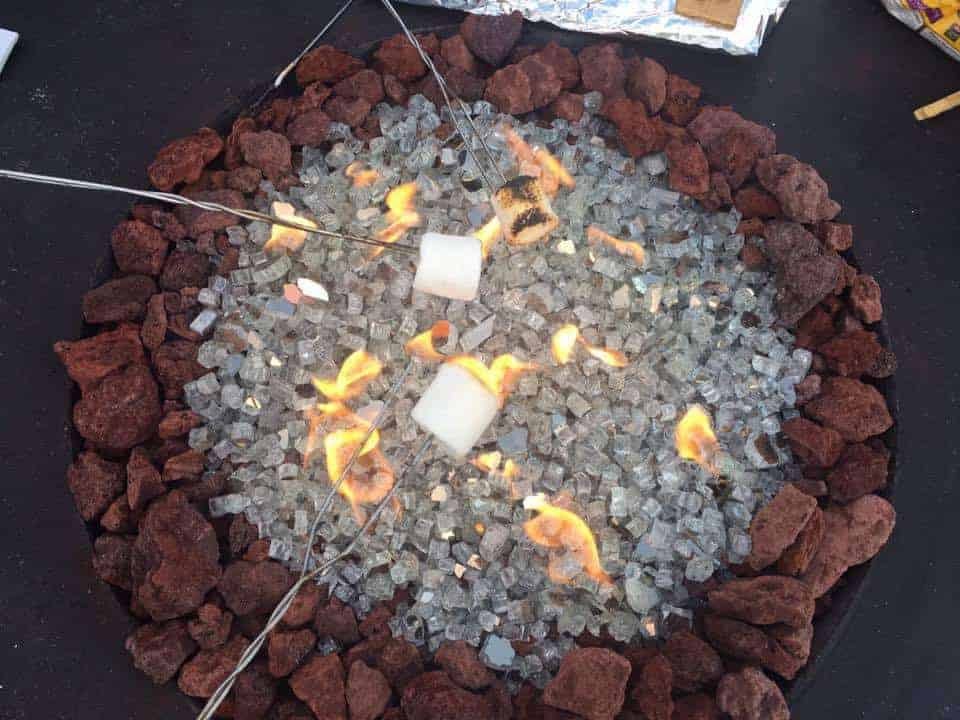 Aside from its beauty, fire glass is also an eco-friendly solution for your fire pit that is safe for both you and your family as well as the environment. During production, fire glass is tumbled to soften sharp edges, allowing you to handle it safely with bare hands. Often it is constructed from recycled and repurposed materials, meaning discarded glass items can be turned into something beautiful and useful.
Unlike wood, fire glass does not produce smoke or harmful fumes which can be detrimental to your health. Eliminating smoke decreases the risk of respiratory issues as well as environmental pollution. Wood burning fire pits are often viewed as a fire hazard, making them risky to use near your home or in dry areas. Gas fire pits adorned with fire glass do not "pop" or expel burning embers, so don't stress! You can use your fire pit whenever you'd like without worrying about the safety of your yard or your home.
4. Fire Glass Enhances Beauty and Promotes the Creativity of your Gas Fire Pit
Fire glass comes in a vast assortment of beautiful colors, shapes, and styles so that it can be easily integrated into any decorative style. When your fire is lit, the dancing, flickering motion of the flames is enhanced by the reflective nature of the fire glass, and the fire glass will sparkle and shine like gemstones, giving it a luxurious aesthetic quality and adding a modern touch to your home. The wide variety of colors provides you with the opportunity to coordinate your fire pit with the other decorative features in your outdoor living area, such as the flowers in your garden or your patio furniture. Fire glass also provides an element of flexibility.
With your imagination being the only limit, you can entirely alter the appearance of your fire pit almost instantly simply by switching one color or shape out for another.
Are you feeling inspired yet? Be sure to check out our wonderful selection of fire glass. To eliminate the guesswork, we offer pre-measured kits to save you both time and money!
Your's Truly,
Jonathan Howie