Every outdoor space is a blank canvas; every person holds a brush. Start designing fire that truly inspires YOU. This page is a sort of "Visual Discovery" of what can be done with fire.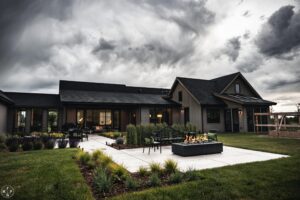 Fire ignites something deep in our souls that is ancient and powerful. There's something undeniably magical about sitting around a fire pit, telling stories and roasting marshmallows.  And while traditional wood-burning fire pits can be a great addition to any outdoor space, they do require a bit of work to maintain and can produce a
Read More »
How do we keep the outdoor living space usable year round? Check out this recent article featuring Montana Fire pits. It's full of great ideas to extend outdoor living.