5 Reasons to Install an Outdoor Fire Pit at Your Home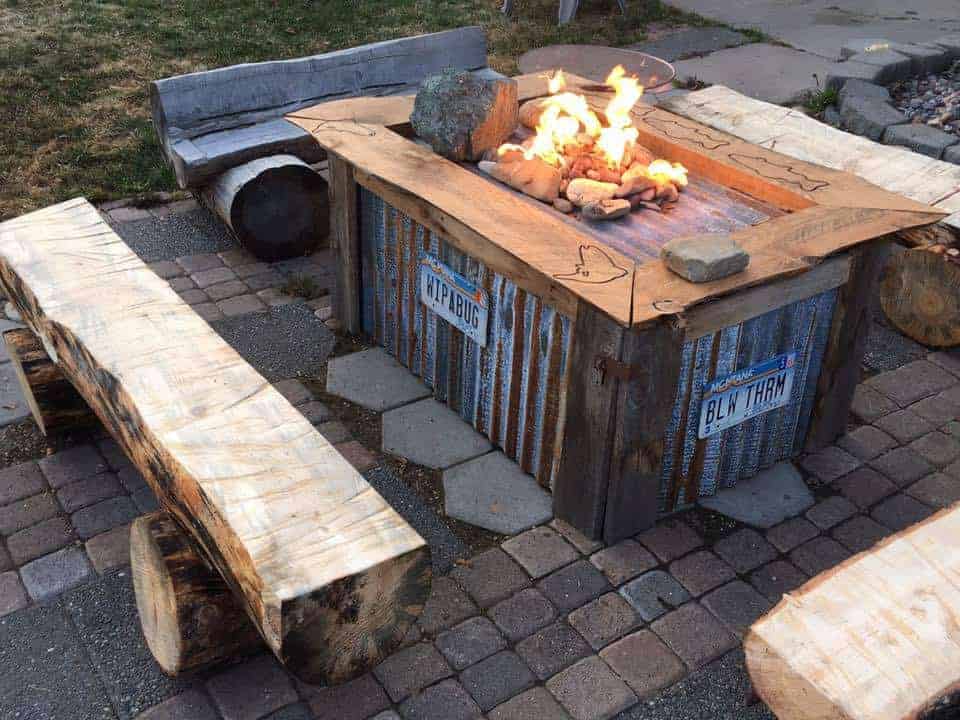 What's not to love about an outdoor fire pit? Your home should be a sacred place of comfort and refuge, and the outdoor areas that surround it are no exception. If you've wished for a fire pit but you've been putting off installing one, now is a perfect time. Like your home, a fire pit is a wonderful place to make memories and share rewarding experiences with your friends and loved ones. It adds aspects of style and functionality that are hard to match. There is something about an open flame that is so enticing and enchanting, making fire pits a great addition to any backyard, patio, or deck. If you still need a little convincing, here are 5 excellent reasons to add a fire pit to your home today.
People Naturally Love To Gather Around A Fire!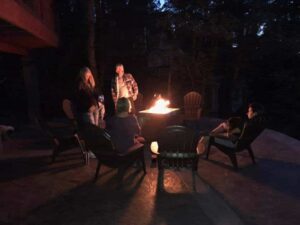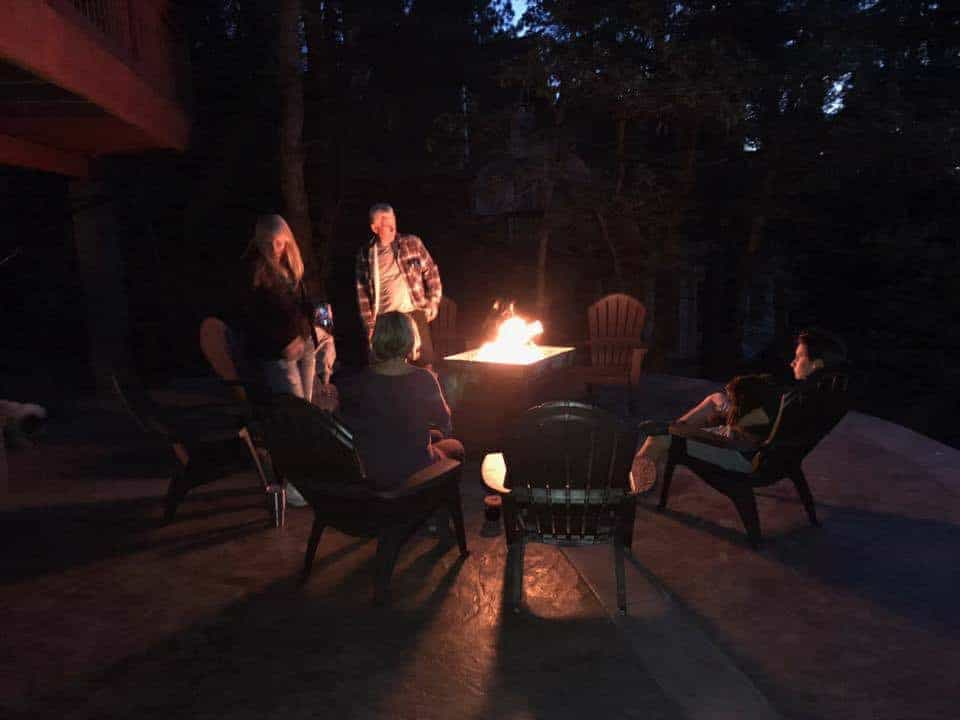 Lighting up the fire pit is a great way to initiate an intimate gathering with family and friends. The hosting possibilities that come along with owning a fire pit are virtually limitless and only bound by your imagination.
The beauty and tranquility of dancing flames makes an excellent focal point and provides warmth and ambiance while you and your loved one's roast marshmallows, sip wine, and enjoy each other's company.
From backyard parties to game nights to storytelling and stargazing, your fire pit provides the perfect atmosphere to bring everyone together, whatever the occasion.
Add Style and Creativity: An Outdoor Fire Pit Is A Totally Customizable DIY Project!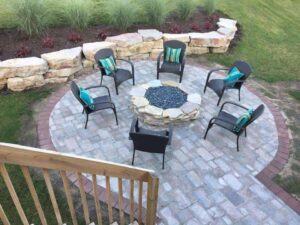 Installing your own outdoor fire pit allows you the opportunity to customize your outdoor living area with a stylish focal point that represents your personality and decorative preferences. There are countless styles, shapes, and colors to integrate into the design process. With all these options, your fire pit will blend seamlessly with the overall concept of your home or garden. Because your fire pit is 100% customizable, it can be designed to give off rustic vibes or add a touch of modern elegance. You can even add ceramic logs or colored glass to show off your creative, artistic side.
Seating options are also completely up to you, so if plastic patio furniture isn't your thing, opt for logs or a stone wall to appeal to your natural side. Yet another bonus is the fact that fire pits can be designed to fit backyards and patios of nearly any shape or layout.
Year Round Use Stay Warm In The Winter And Host Great Parties In The Summer!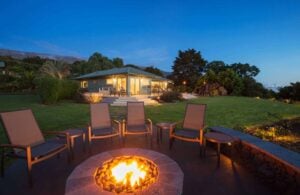 One of the best features of outdoor fire pits is that they are designed for durability and year-round use in mind. Whatever the season, you can benefit from the warmth and ambiance of your fire pit while staying cozy and warm. The height of the flame and the temperature are both adjustable features so you'll never have to worry about the flame giving off too much heat during toasty summer nights or being too chilly during winter gatherings.
Installing a gas fire pit also allows you to enjoy your fire within city limits, even in areas that prohibit outdoor fires. Because gas fire pits do not create sparks, expel hot embers, or emit smoke, they can be used without the risk of uncontrolled forest fires or harmful environmental pollution.
Increased Cooking Potential Kick Those Backyard Gathering Up A Notch With A Fancy Gas Fire Pit
During hot summer months, it can sometimes be unbearable to use the oven or the stove, especially in homes without air conditioning. Plus, who wants to be stuck inside on a nice day? By installing a gas fire pit, you open up your options for food preparation and even make it a community event.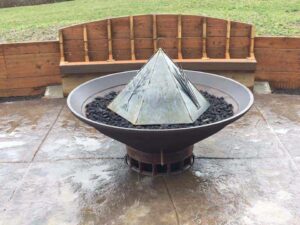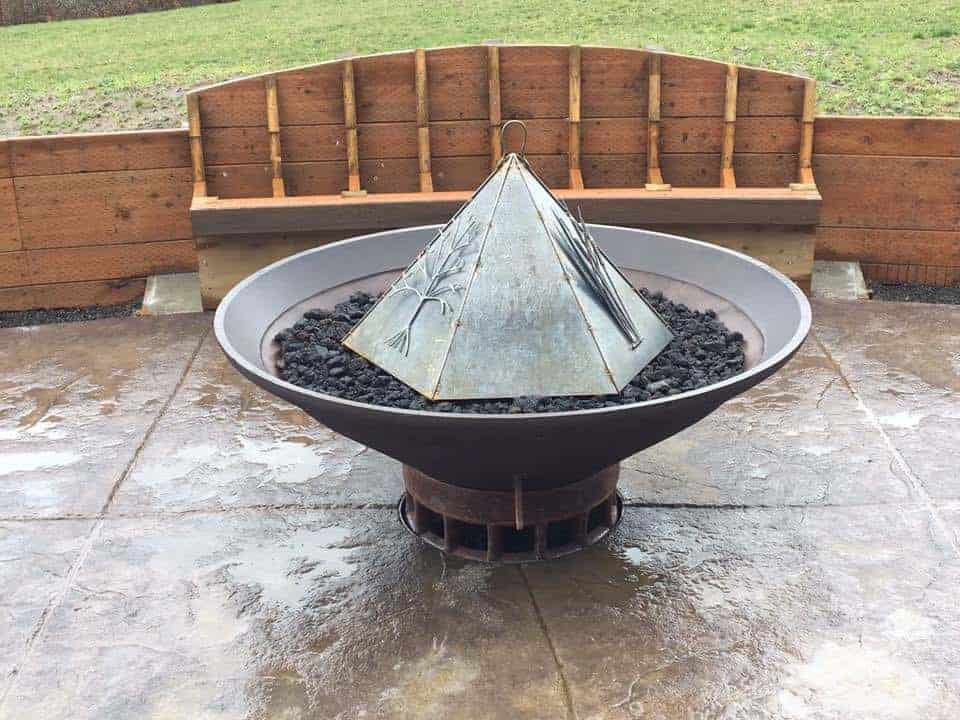 Dinner parties and potlucks are great ways to bring people together, but they can become overwhelming due to a lack of adequate kitchen and dining room space and the mess they can create.
Cooking outdoors provides additional space for entertainment and a solution for quick, easy cleanup. You and your guests can roast marshmallows, grill hot dogs and hamburgers, and even barbecue custom kebabs while enjoying the fresh air and the beauty of the outdoors.
Add Value to Your Home Make Your Backyard More Enviable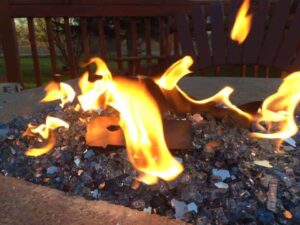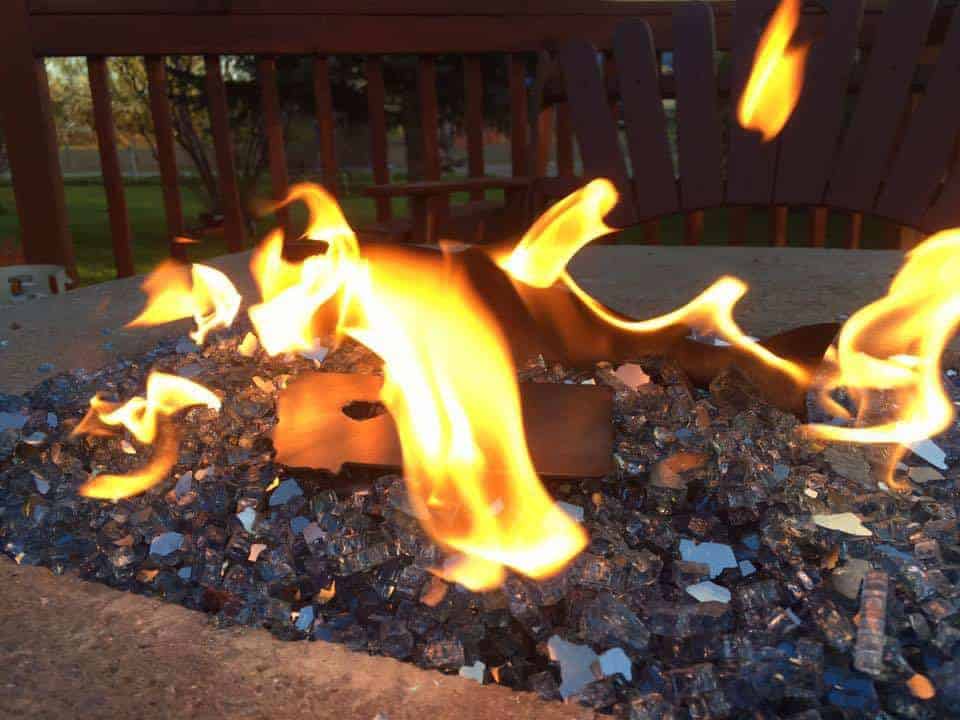 While it is possible that the addition of the perfect fire pit will make it difficult to imagine ever wanting to leave your home, a fire pit can add significant market value should you ever decide to sell. According to a recent survey conducted by Houzz, fire pits are one of the most popular outdoor additions, and a well maintained and aesthetically pleasing fire pit could be the key to increasing your home's curb appeal and desirability. Aside from monetary value, fire pits also add a sense of personal value that is often attributed to the enjoyment of your home and its surrounding space. After all, your home is your sanctuary, so the more comfortable and inviting it is, the better.
Your's Truly,
Jonathan Howie
443-347-3748
[email protected]