Best Fire Pit Burner for Rectangular Gas Fire Pit
If you're looking to build your own fire pit, we suggest you build it around the size of the burner you want to use. A rectangular fire pit is often designed to reflect a classic fire style. That is why we recommend the H-Burner from Warming Trends as the perfect option for your rectangular fire pit.
Easy to Use
An advantage of the Crossfire rectangular pit burner is its quarter turn key valve. If you have ample gas supply, you only barely need to crack it and you can feel it kind of engage. It's a simple match light which makes starting it up a breeze.
Long Lasting
The H-Burner is made from high-quality brass. Brass creates a great burn and is safety tested. A lifetime warranty makes it the perfect choice for your fire pit project.
Brighter Flame
The Crossfire fire pit burner is the best option for your rectangular gas fire pit because it creates a brighter, hotter, and more natural looking flame than its competitors. Its specific air to gas ratio uses less gas to create a beautiful flame!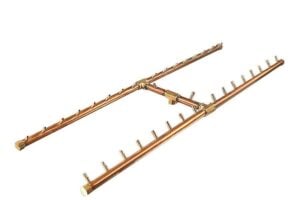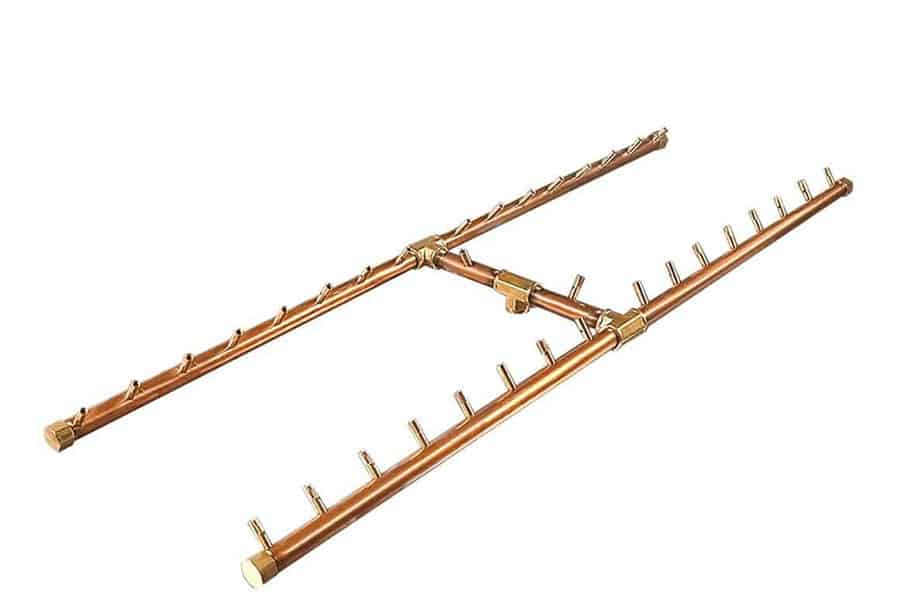 DIY Rectangular Fire Pit
You can create a real clean, contemporary fire pit by building out a simple frame out of two by fours and cement board. The ease and beautiful of a rectangular fire pit is that you don't need to be an expert carpenter or tile worker to get a nice look. Finish it with a Crossfire burner by Warming Trends and you've got a fantastic DIY fire pit. It's going to last a long time and will look beautiful.