The Best Fireplace Trends of 2019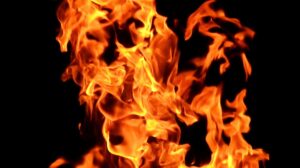 While fire pits have been around since the dawn of civilization and even before, the good old fire pit has come a long way since the days of caveman fires. Sure, the classic wood burning fireplace and fire pit are still a very popular option in many areas. However, recent massive forest fires have caused many state and city governments to ban wood burning fire pits for at least part of the year. Luckily, natural gas and propane burning fireplaces have become very popular in recent years and present great options. Let us take a look at the most current fireplace trends of 2019.
Heat Redirection
Updates in heat redirection might have created some of the hottest (pardon the pun) fireplace trends in 2019. Dynamic heat control erased the need to use non-combustible materials like tile or marble to surround the fireplace box. Now, you can use whatever material you want to integrate the fireplace into the wall. Popular fireplace trends include using materials like barn wood or drywall to integrate directly into the wall.
Dynamic heat control works by including a large hole at the bottom of the fireplace that sucks in air driven. This drives the flame upwards through a gap between the glass through another opening above the fireplace. The hot air then recirculates back into the room where the fireplace is. The hot air produced within the fireplace is also driven through the opening in the top. There are also options to redirect the hot air into other rooms in the house.
Various Shapes and Sizes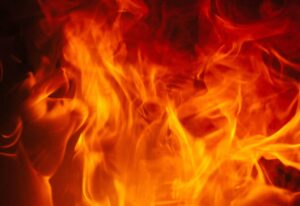 The constant innovations pumping through fireplace technology means that the simple options around fireplaces continue to innovate as well. With new advances in heat redirection come new possibilities to customize a fireplace to your exact specifications. This means that you no longer have to settle for a fireplace that is your standard rectangle in a wall with a chimney (unless, of course, you are using a wood burning fireplace). Instead, let your imagination fly with fireplace possibilities.
Fireplaces that bend their glass around a corner, also known as corner fireplaces, seem to be coming back strong. Not only can they make that odd pillar-like section of your wall seem like it was meant to be there, but they can also add enjoyment to hallways. Imagine walking a guest into your living room through a hallway and the first things they see are dancing flames at the hallway corner to lead them into your living room. How about placing a small rectangle fireplace with a linear Warming Trends Crossfire burner into your bathroom? Soak into the warm water and bubbles while gazing at the flames in your micro fireplace over the tub.
Non-Combustible Finishes
With the innovations in heat redirection and wall cooling methods comes the ability to finish your fireplace with different materials that don't have to be non-combustible. There are certainly some finishing fireplace trends that have become more popular in the last year. For instance, we already touched on used barn wood and other rustic type wood finishes, but how about mosaic tiles for a rich Bahamian feel? Luckily, the heat reduction technology also means that you can save on your finishing materials.
If you want an elegant marble feel but can't afford a giant marble slab for your new fireplace, you now have the option of taking a cheaper wood material and painting it to look like the stone finish of your choice. Don't think that paint can look as good as the real thing? Nonsense! Do a quick google search for faux marble painting and we can guarantee you will find some techniques that will blow your mind with their realness!
Endless Possibilities
As you can see, a lot of the 2019 fireplace trends are centered around the new advances in heat redirection. With a gas or propane fireplace, you no longer have to worry about placing your fireplace with a chimney. Now you can put a new fireplace just about anywhere with just about any finish you want! Of course, even with the impressive heat control abilities of modern fireplace boxes, we don't suggest you build your new fireplace out of hay or cotton. Good luck designing your new fireplace!