Aptly named, this beautiful set of timber was conceived with one of the world's seven natural wonders in mind – The Grand Canyon.
This most recent addition to the company's expansive line of hand-crafted gas logs resembles the natural terrain of the Grand Canyon along the sun baked banks of the Colorado River.  Backpacked out, log-by-log, this hunting expedition took our seasoned team of log hunters on a journey searching the river banks, mile by mile.
The Western Driftwood log set is the most realistic by far, manufactured by Grand Canyon Gas Logs craftsmen.  Scorching summers and cool wet winters served as inspiration behind such detail. It features a washed-out, sun-bleached exterior against rich gray tones and bright white elements creating the backdrop for deep, crackling, splitting in-the-woods bark.  Flash floods in the Canyon and mud-filled winters have stained the heart wood, rendering subterranean earthy tones.
This rich combination of colors and texture give the Western Driftwood log set detail that is second-to-none. We recommend the Western Driftwood log set as perfect option for any transitional design. Pair the Western Driftwood with a linear burner on a bed of glass for a modern yet classic look.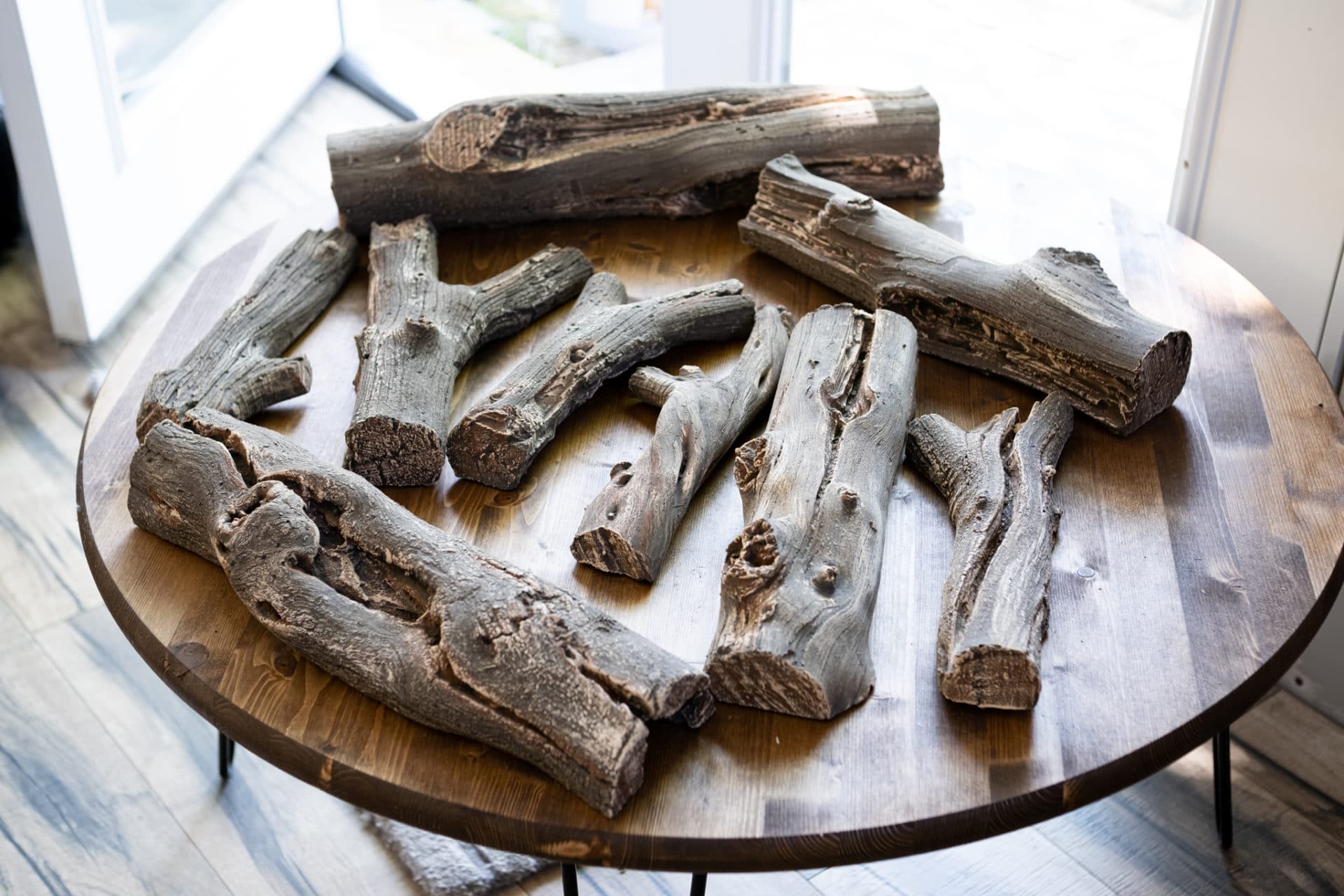 Quantity

9 logs / 16 logs / 31 logs

Available Sizes

18-28″ log sets (ranging from 9″-18″ in size)

29-39″ log sets (ranging from 9″-20″ in size)

40-50″ log sets (ranging from 9″-25″ in size)
FREQUENTLY ASKED QUESTIONS
It all depends on the heat retention you want to get and how much your care about your logs looking like wood. Watch this video to learn more about the effect that steel logs can create!