We get a lot of questions about our Flex Line Kits. So, we thought we would provide a quick overview of this best seller gas line for fire pits.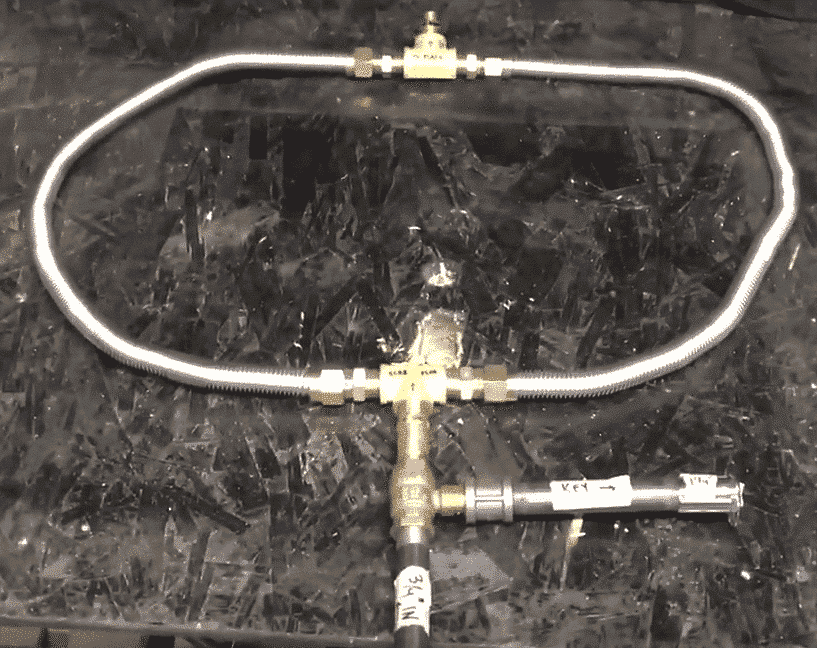 Our dual flex line kit is most often sold with burners of 250,000 BTUs and over and for very good reason.
The dual flex line kits come with a 3/4 inch pipe and a quarter turn key valve. You will need to drill a hole to accommodate the key valve. The distance and size depends on the type of material you to construct your fire pit. It's common to build fire pits from block, pavers, CMU, aluminum frame, cement board, and even wood.
The best part of our dual flex line kit is that it's made from stainless steel, meaning it will last a long time.
Dual Flex Line: Why do you need two gas lines for your fire pit?
Flex line kits typically are rated up to a certain BTU on our 250,000 and up. That's a lot of BTUs getting pushed through. If your flex line is limited, you are limiting the fuel getting to the burner.
Our dual flex line disperses the fuel to make sure you're getting the most fuel to the bottom of the burner. This equates to a nicer, cleaner, bigger flame for you. It's whistle-free. Typically, if you buy a cheaper gas line for your fire pit, you'll wind up with it trying to force gas through. This results in a whistling noise and a low flame. With high quality materials and whistle free construction, we firmly believe the dual flex line is the best gas line for your fire pit.