Find the perfect custom fire pit burner shape and size for you!
One of the beautiful things about Crossfire burners from Warming Trends is that they are modular. In other words, they can be mixed and match to create the ideal custom fire pit burner for your needs.  Each burner's components can be added together to make different configurations. Therefore, different sized nipples with a hex head, the jets, the T's, everything – all fit together to make the different sizes and shapes.
Custom Fire Pit Burner Designs
Sometimes you may be surprised to learn that your custom shape already exists. Warming Trends creates a broad range of burner designs. Of course, you have the classic H style, linear tree style, octagonal, and double tree style. In recent years, Warming Trends has come out with some unique specialty designs like the "centipede". This design wiggles back and forth with evenly spaced jets for a cool flame. They also have radial designs for a beautiful and impressive ring of fire. Perhaps one of these existing styles can inspire your own design even further. 
Flame Patterns
By going with a custom design, you can also create different flame patterns. For example, the 250,000 original versus the 280,000 octagonal fire pit burner have obvious differences right off the bat. The changes in the configuration of the jets for the octagonal shape create a more round flame. However, in both designs, all of the jets are pointing in towards each other to create the iconic and impressive cross fire flame.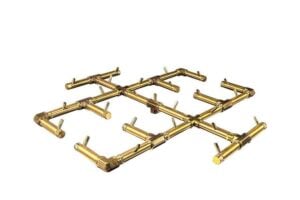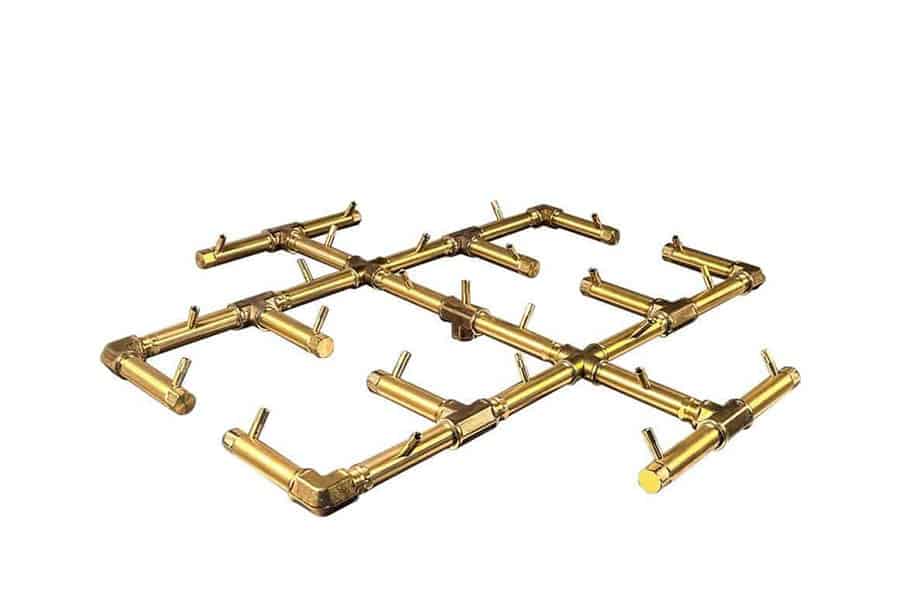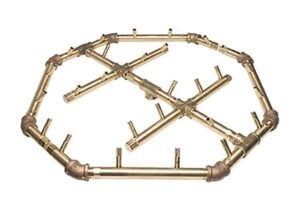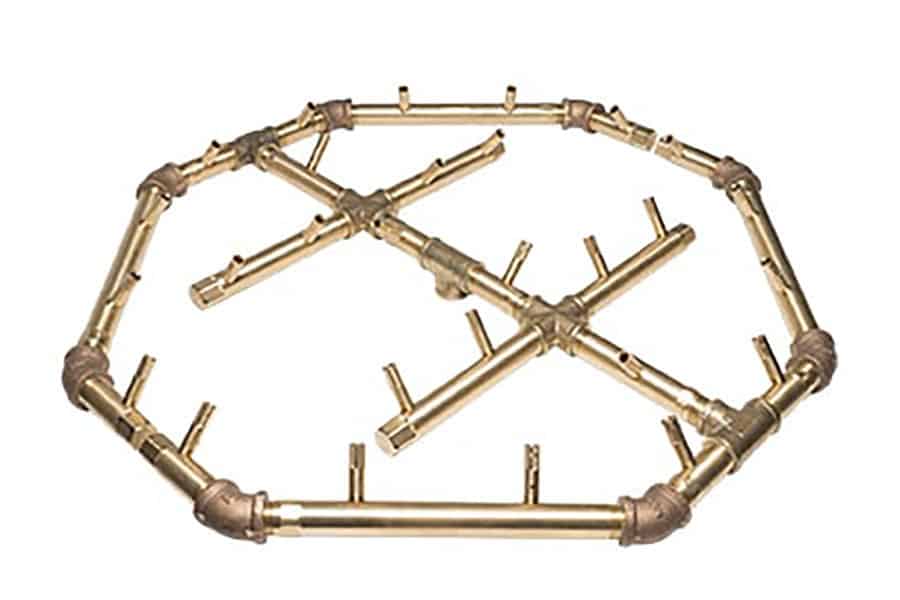 If you are in need of a custom gas fire pit burner, then we can't recommend opting for a Warming Trends burner enough. Their high-quality construction, durable design, and modular capabilities make them the perfect choice for your fire pit design. Choose from any one of their existing designs or use their modular capabilities to create your own!