Feel free to burn it in rainy and snowy conditions
Soot/Blackening
Soot will build up on the logs over time, this is normal. The process is very fast when using propane as the fuel. 
Cleaning
You don't have to clean steel logs, they are virtually maintenance free.
If you'd like the logs to look clean again, once cooled, clean with water and a brush, or pressure wash them.
Feel free to use dish soap
Rust and Color Variation
The logs are designed to rust over time
As time passes, the steel changes colors and shades, eventually to have a brown patina.
Warranty
Lifetime Warranty
The warranty does not cover rust, as they are designed to rust over time.
The warranty does not cover damage due to outside forces.
Damage in Shipping 
Carefully inspect your package for damage. Take photos if needed.
Should damage occur during shipping, call us at

(833) 228-5244
Returns
We warrant our products, when purchased new, to be free from defects in materials and workmanship. 
If you are not fully satisfied with your product, you can return it within 14 days of the delivery date if it is unused and in like-new condition.
Buyer is responsible for return shipping costs.
Returns are subject to a restocking fee of up to 15%.
Please be careful when stacking the steel logs. 
Make sure they are stable and sturdy before leaving them unattended.
There are slots on the bottom of each log. Make sure to position them so that the logs lodge together. This helps the structure stay sturdy.
Start with the largest/thickest logs on the bottom and stack smaller ones on top.
Steel Fire Media is extremely hot.
Do not touch the fire media for at least 1 hour after burning
Do not cover with any combustible materials for at least 1 hour after burning
Before you burn, make sure the fire media is laying securely
Keep fire media at least 6″ from the top ledge of your fire pit. Materials such as concrete or granite may scorch if you burn your logs on high for over 20 minutes. Turn the fire down to avoid overheating.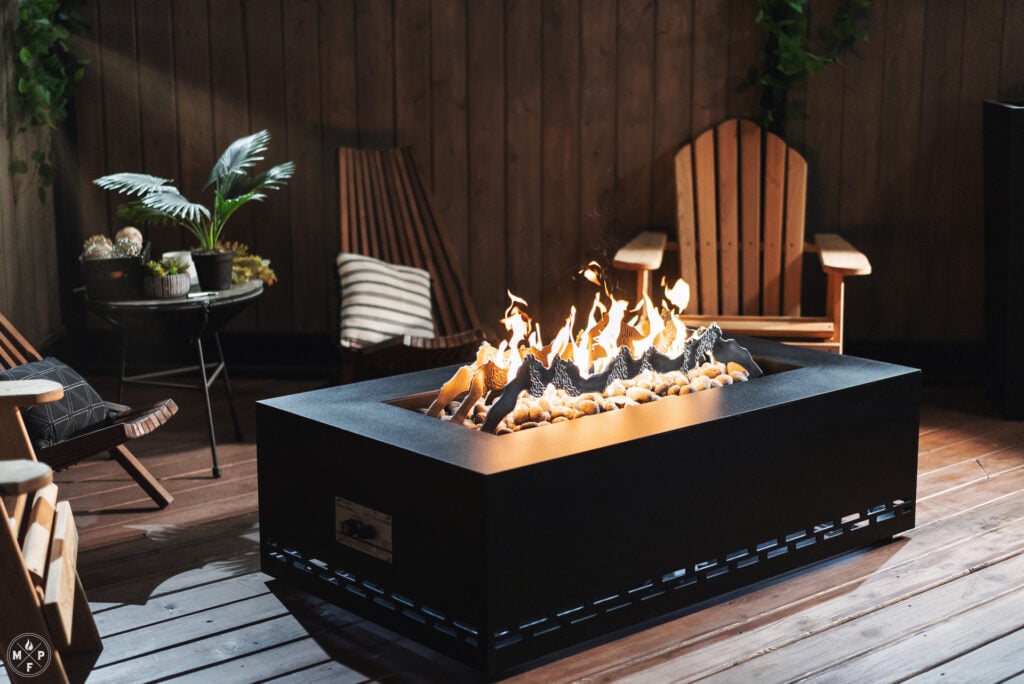 The Artisan Mountain Scene is like nothing you've ever seen before. Each part is created individually by our steel artist Paul Barmore. You are not purchasing a manufactured, assembly-line product; you are purchasing a one-of-a-kind piece of art. The character and appearance of the mountain art will progress from silver metallic, to an industrial blackened look, and eventually to a rustic patina. 
The Aging Process of RAW Steel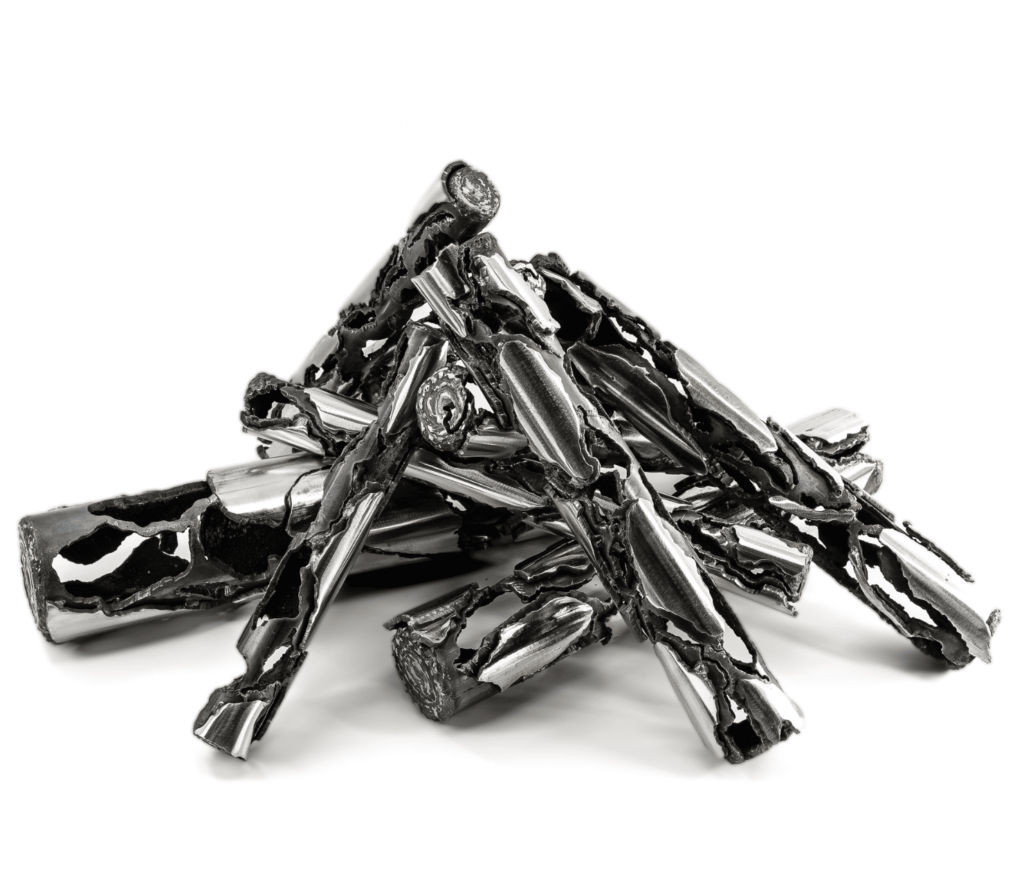 Polished metallic appearance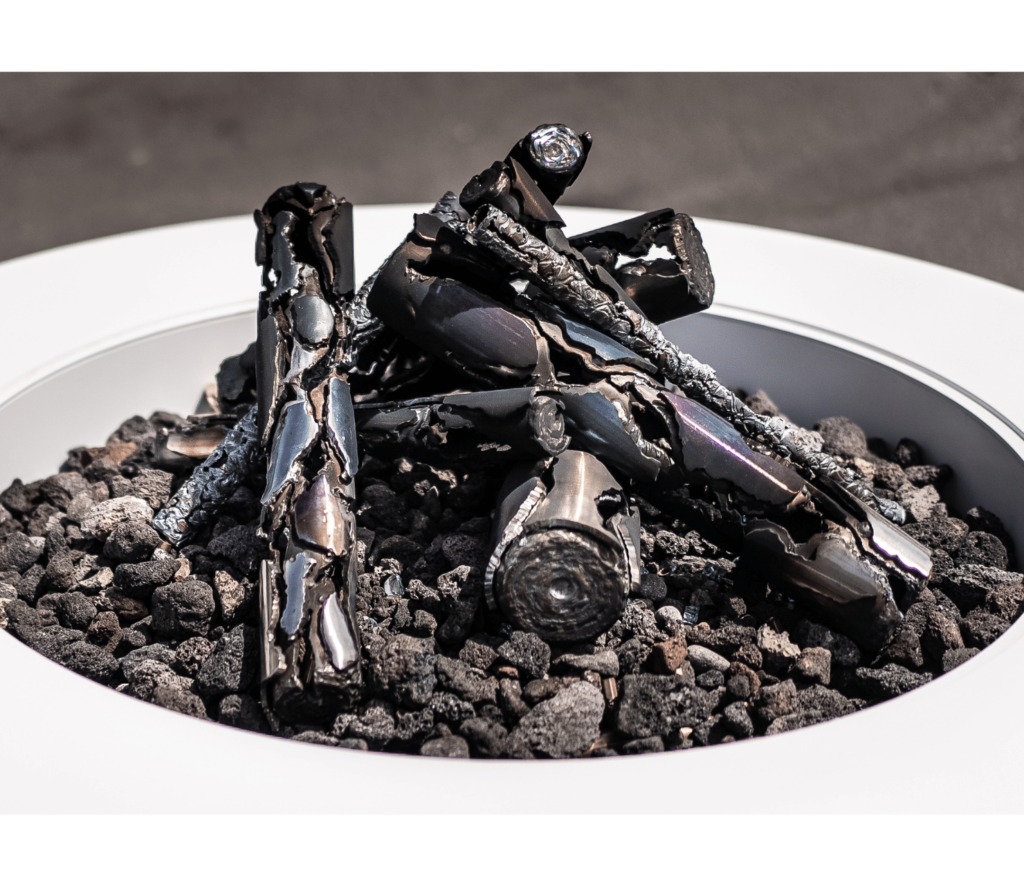 After a few times in the fire, the steel will blacken and some soot will accumulate. The soot can be washed off if desired.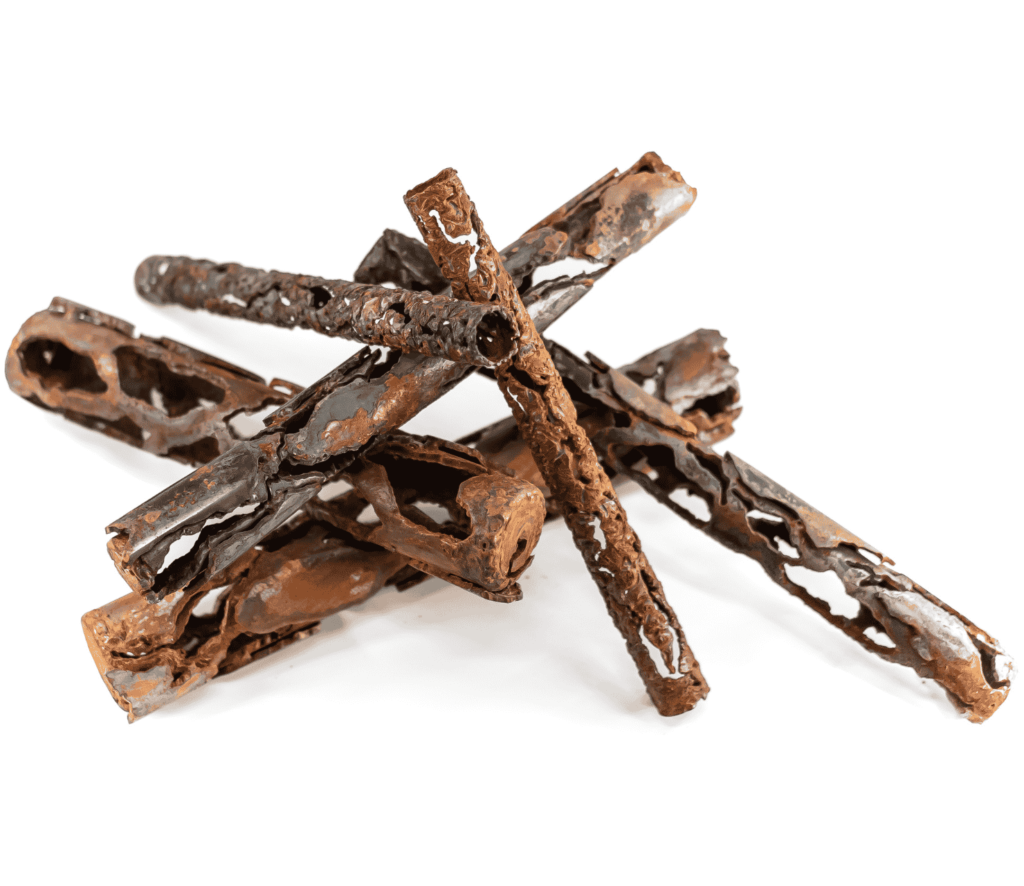 Over the years of being in the rain, the steel will have more of a rustic appearance with a natural patina. The length of this process depends on your climate, but can be sped up by applying a 50/50 mixture of distilled vinegar and peroxide. Add a bit of salt to your mixture, shake until dissolved, and apply to the steel using a spray bottle. Let sit overnight and wash off. Repeat if desired.
A Montana Fire Pits Exclusive