A Montana Fire Pits fan has asked for help; let's get those creative juices flowing! This clean, sleek, and beautiful new outdoor living space is primed for completion and destined to become a cozy oasis for the owner and all who get invited in to enjoy. Join in the comments at the end of the post…
Here are some ideas from Jeret; one of the experts at Montana Fire Pits…
Hi! I saw you submitted an image of your patio. It's looking exceptional! I had some ideas that might help in your decision making process. Here they are…
Rectangular fire pit with sectional sofa/love seat and a few free-floating chairs
This is probably one of the more popular directions I've seen, and our top selling fire table is the Olympic 
If you went with a STEEL OPTION, I'd recommend the colors Shredded Black, Antique Charcoal, Alps White, or Bunch Gray Texture. 
If you went with concrete, I'd go with Tule Fog or Pacific Midnight
I think it would also look great to do a Ready to Finish Kit and do the sides in a white or dark tile, like a wood panel style of tile to make it look like shiplap. Then you could do the top in a stone.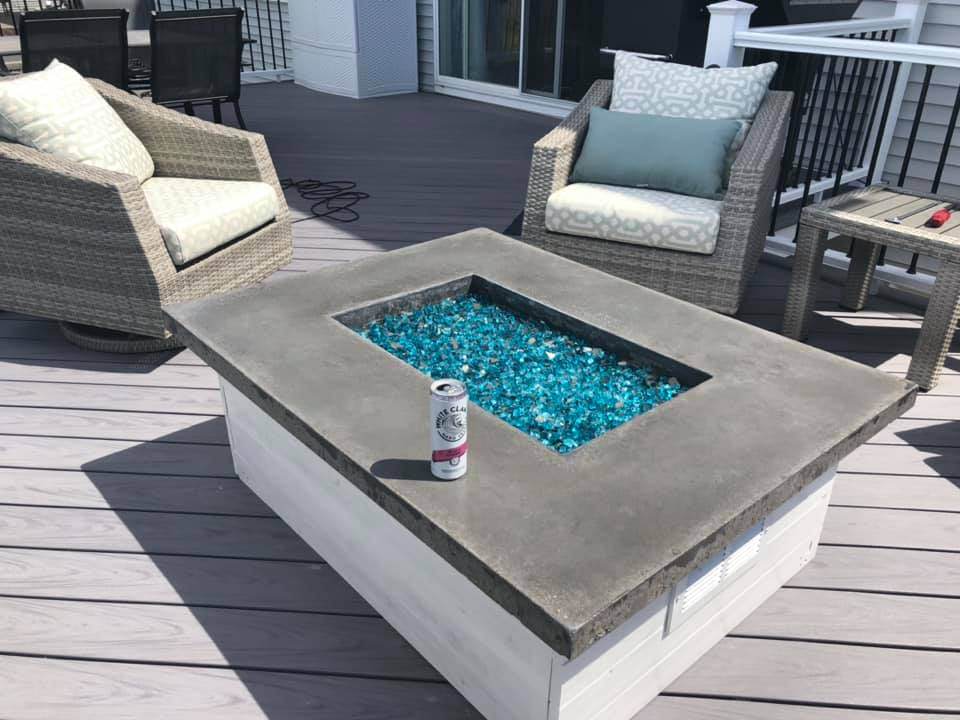 You could also do stacked stone and get a burner kit and some collars that sit between layers of stone.
Round fire table with adirondack chairs, or similar
This style gives a bit more of a cozy vibe
Here are some of the most popular round options
These are just a few of the ideas. There are a ton more options 
HERE
. Let me know what you think. Thanks!
-Jeret