Understanding Shipping Costs for Fire Pits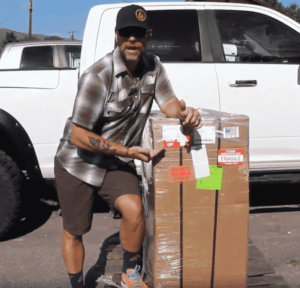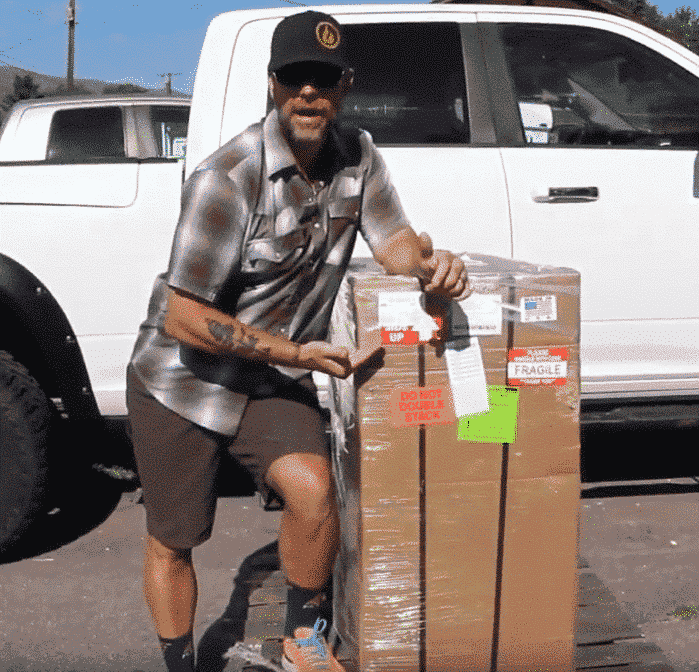 Pictured above is me leaning against a 36 inch by 36 inch by 18 inch square. This is a ready-to-finish fire pit enclosure. You can see by the size that it is not necessarily heavy but it still needs to be shipped on a pallet. The shipping cost for fire pits is calculated based on whether the item needs to be shipped using freight or conventional options.
Most items purchased through Montana Fire Pits accrue typical shipping costs based on weight. However, for some items, we need to ship them through freight. Here are the reasons why.
Shipping Costs for Fire Pits vs. Freight Costs
It's important to note that anything over 36 inches will be shipped freight. Unfortunately, we simply can't ship larger fire pit kits through U.P.S. or the cost will be exorbitant. When something is large like this we may have to do a freight estimate for you when the freight company shows up.
When an item is shipped using freight, it will show up on a big box truck with a lift gate. Freight deliveries include residential driveway delivery. When your fire pit kit or other fire pit accessory arrives, the driver will call your phone and let you know where your delivery will be left. 
Common items that have to be shipped freight include:
Architectural pottery that sometimes can get up to 400 – 500 pounds

Burner plates that are larger than 36 inches
Freight is not only used for heavy items. It is also the best option for larger or awkward shaped fire pit accessories. Everything is packed up very well and there should be no damage when you receive the shipment. Do a quick check make to sure there's no major gouges in it. (If so, let us know right away)
Montana Fire Pits strives to offer the safest, most reliable, and easiest shipping methods for our fire pit kits. We are excited for you to receive your new fire pit.